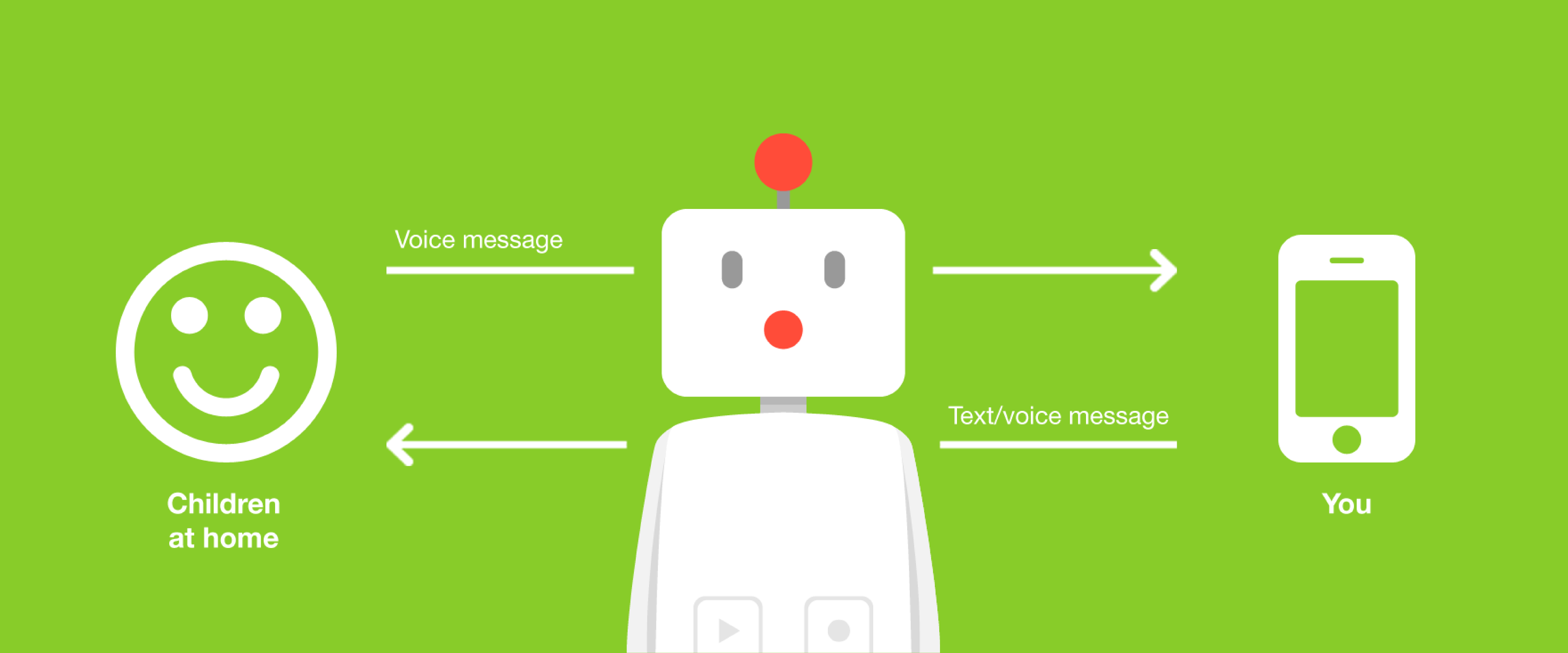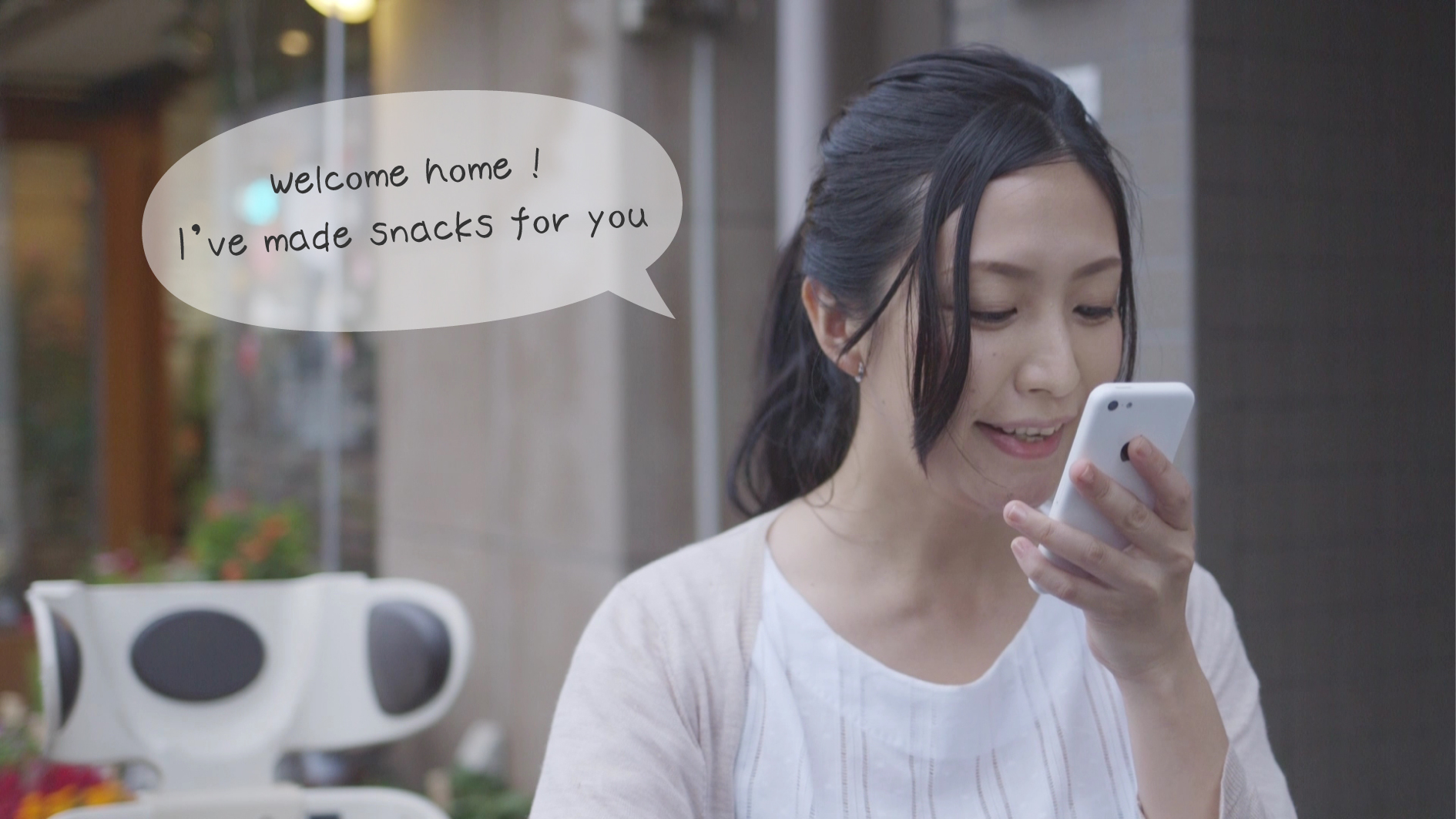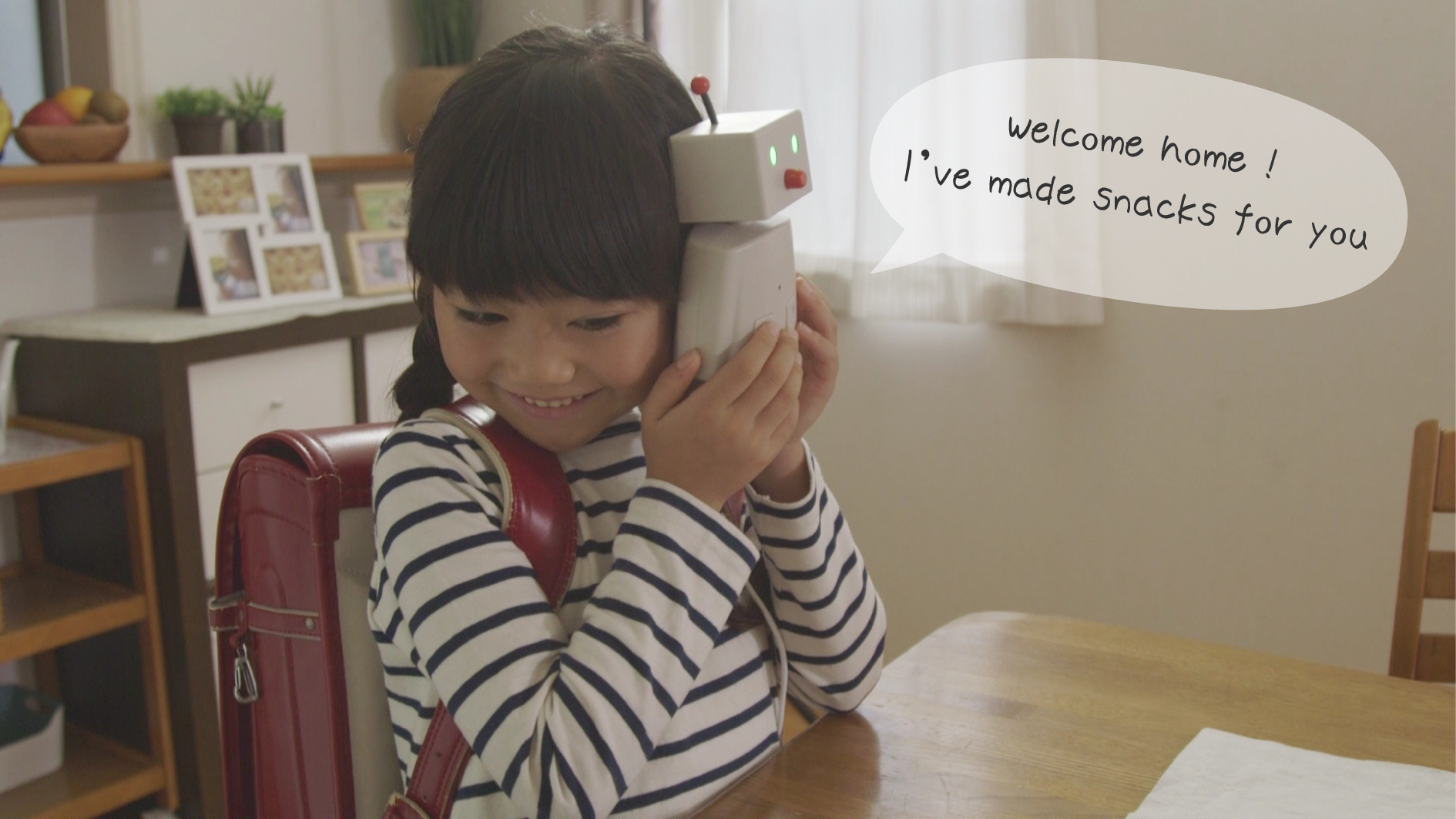 Near or far, BOCCO helps you to communicate lovingly and playfully with your family.
Sensors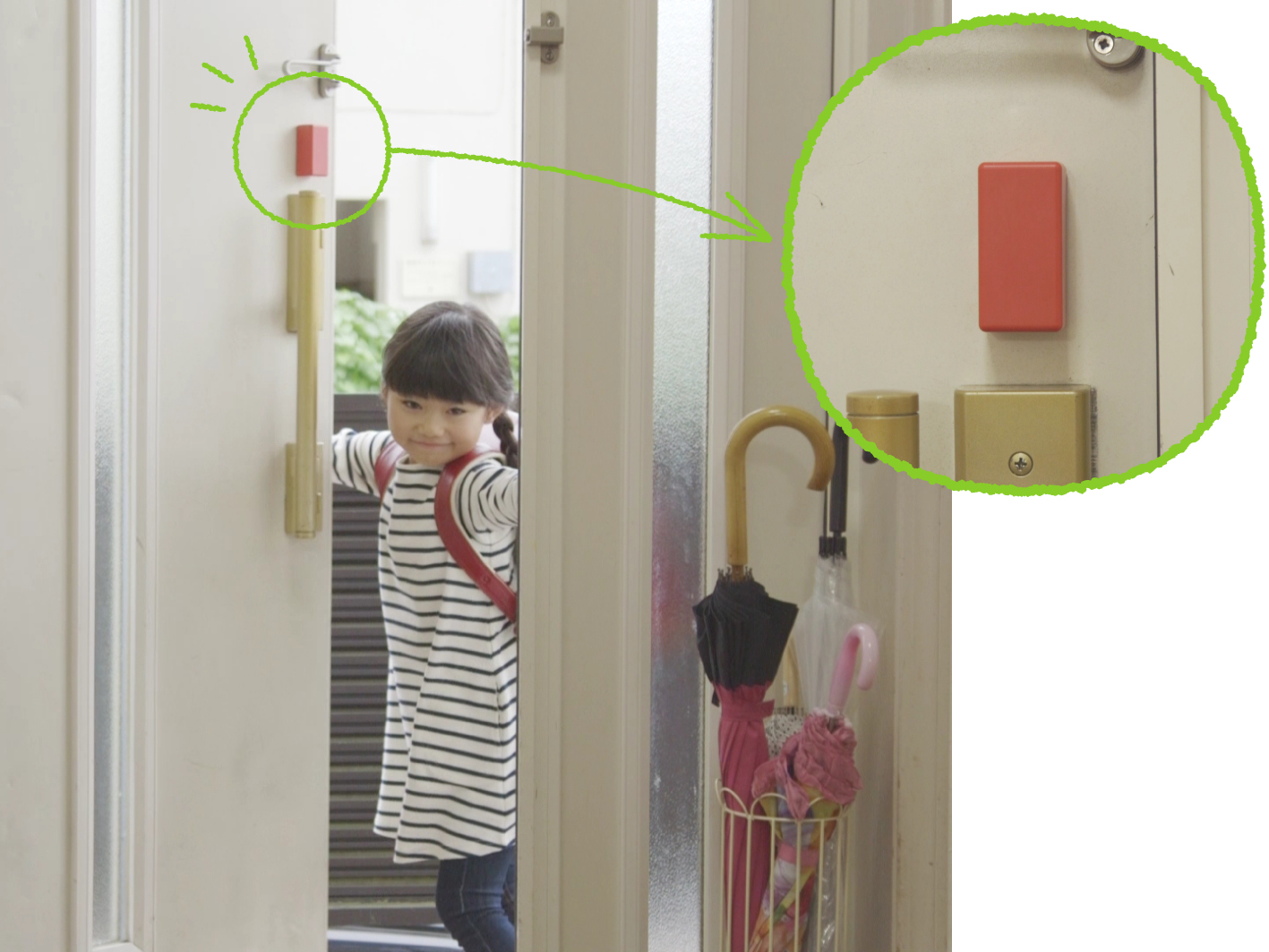 BOCCO connects to discreet sensors in your home to send notifcations to connected smartphones. For instance – by placing a movement sensor on your front door, BOCCO will notify you when a member of your family arrives home.
To get you started, a movement sensor is included in the box.
The BOCCO app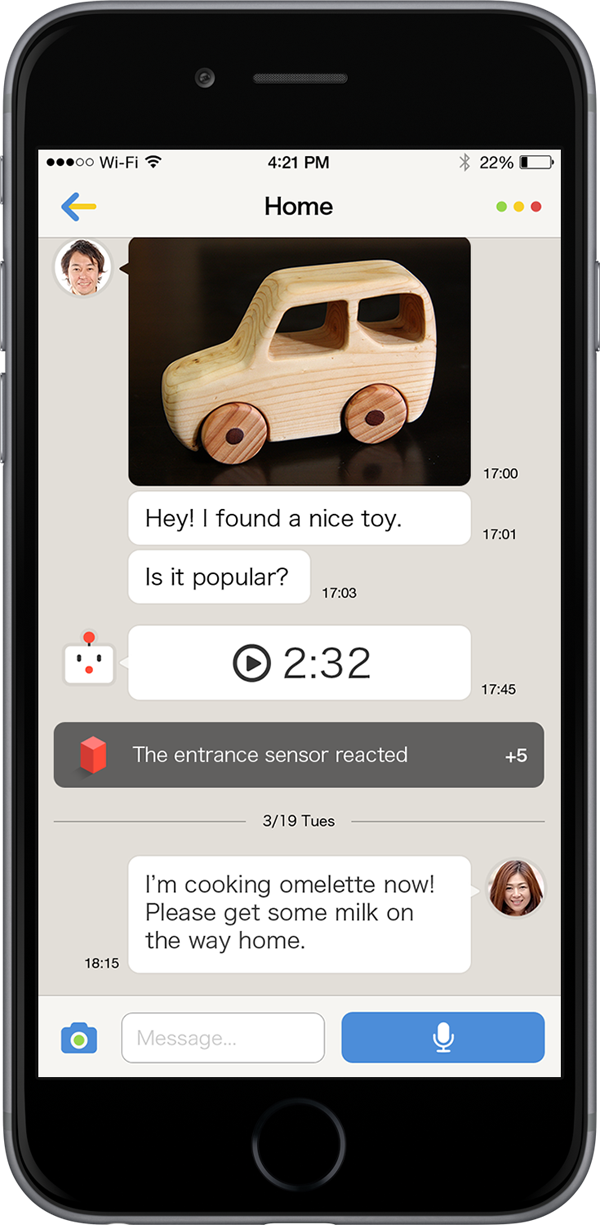 With the included app, you can send a voice or text message to BOCCO, which he'll read out to family members who are back at home. By speaking to BOCCO, he'll send voice messages securely back to the connected smartphones.
This way, you can keep in touch with members of your family who might not have easy access to a smartphone, such as your children, parents, or grandparents.