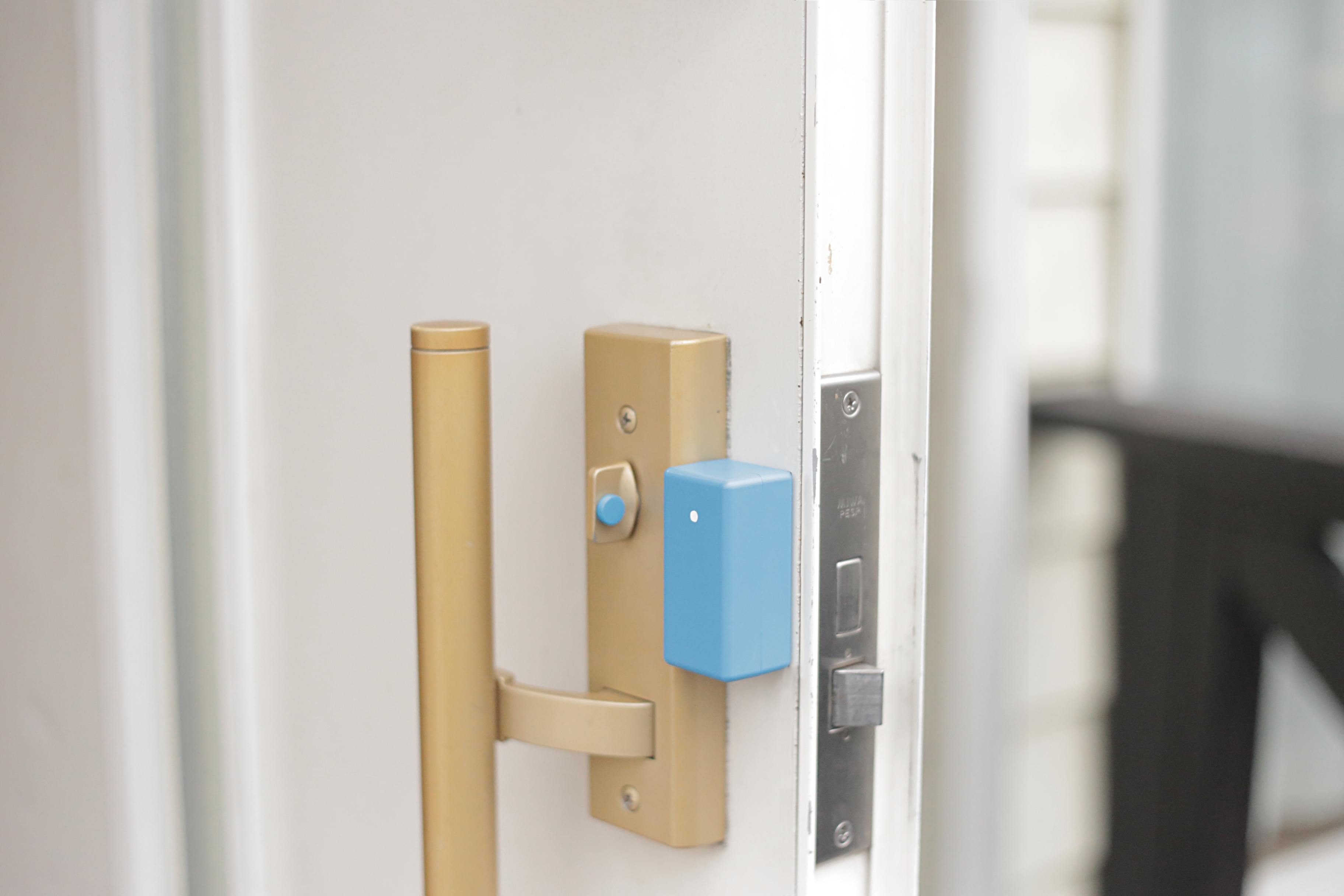 Never ask yourself again: "Did I lock the door?"
The blue Lock Sensor detects whether a thumbturn lock on your house door is in the locked position or the released position. You can use your smartphone to retrieve the information via BOCCO and stay worry-free!

Find out if Lock Sensor is compatible with your door.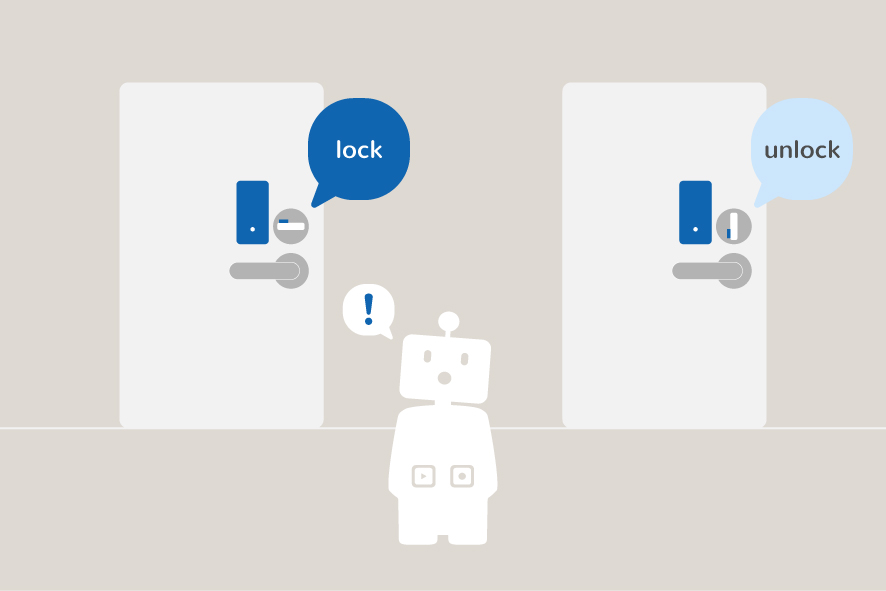 Magnet disc plays key in lock-sensing
The Lock Sensor package comes with a magnet disc to be installed on the thumbturn of your door lock. Lock Sensor gauges its distance to the magnet disc and which way the disc is faced to determine if the door is locked/unlocked.
(Simply insert batteries into the sensor, and the BOCCO app on your phone will automatically show some easy steps to follow to start using the sensor. )




---
Find out if Lock Sensor is compatible with your door
Be sure to check the following before purchasing the BOCCO Lock Sensor.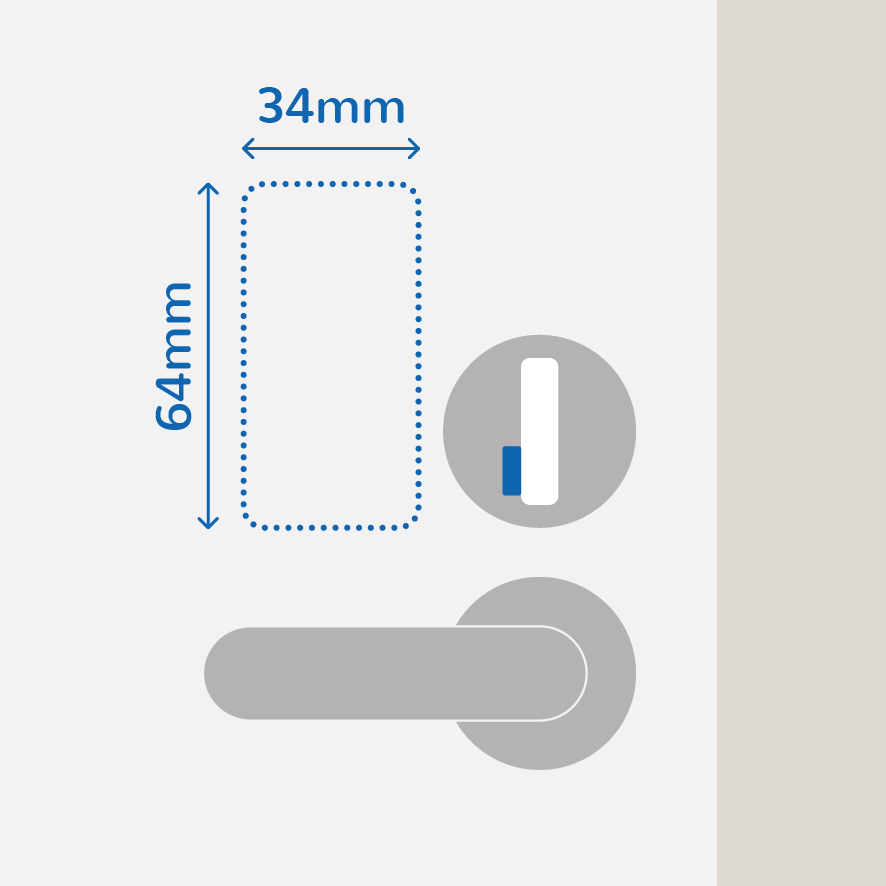 1. Make sure there is space on your door to install the Lock Sensor.
(You will use double-sided tapes included in the package to install the sensor on your door.)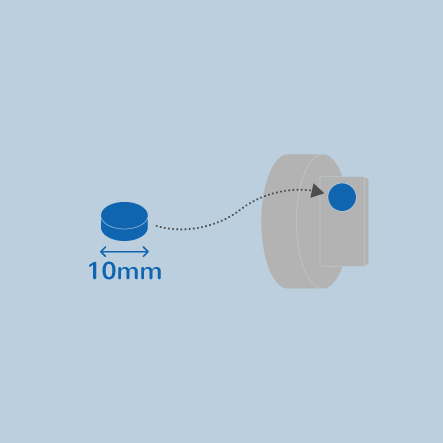 2. Make sure the thumbturn of your door lock has a flat surface to install the magnet disc on with double-sided tapes.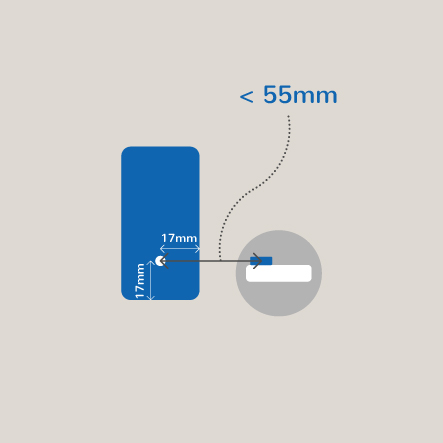 3. The distance between the white dot on the sensor and the magnet disc on the thumbturn (either at a "locked" position or an "unlocked" position) should be 5.5 cm (2.2") or less.
(The sensor has an electronic part behind the white dot that measures the magnetic field.)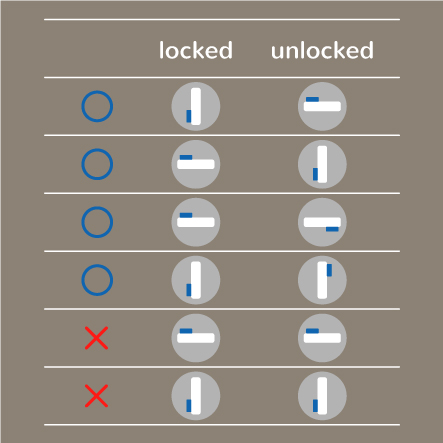 4. Make sure the thumbturn on your door lock rotates 180 degrees from a locked position to an unlocked position.
---
Specification
| | |
| --- | --- |
| Dimensions | W34mm x D30mm x H68mm |
| Weight | 30g (excluding batteries) |
| Power | 2 x AAA batteries |
| Sensor | Magnetometer |
| Battery Life | Approx. 1 year (varies by use) |
| Bluetooth Specification | Bluetooth Low Energy |
* Sensor performs best when used within 10m (32 ft.) from the BOCCO unit. (BOCCO communicates with sensors via Bluetooth. Transmission range varies by environmental conditions.)



---