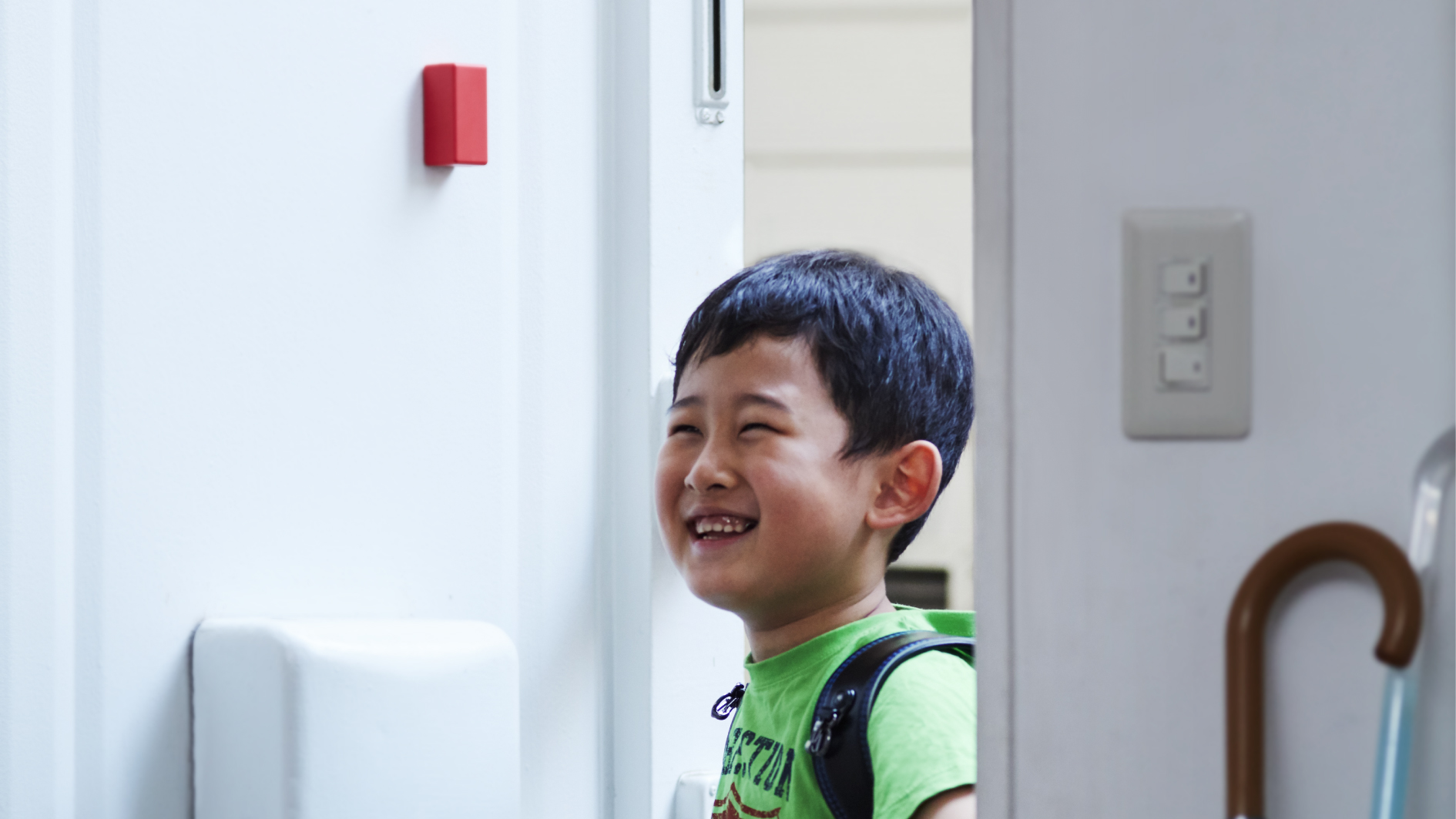 Receive notification when your child comes home
The red Vibration Sensor detects the openings and closings of doors and prompts BOCCO to send notification to your smartphone. This gives working parents peace of mind as it alerts them when their children come home from school.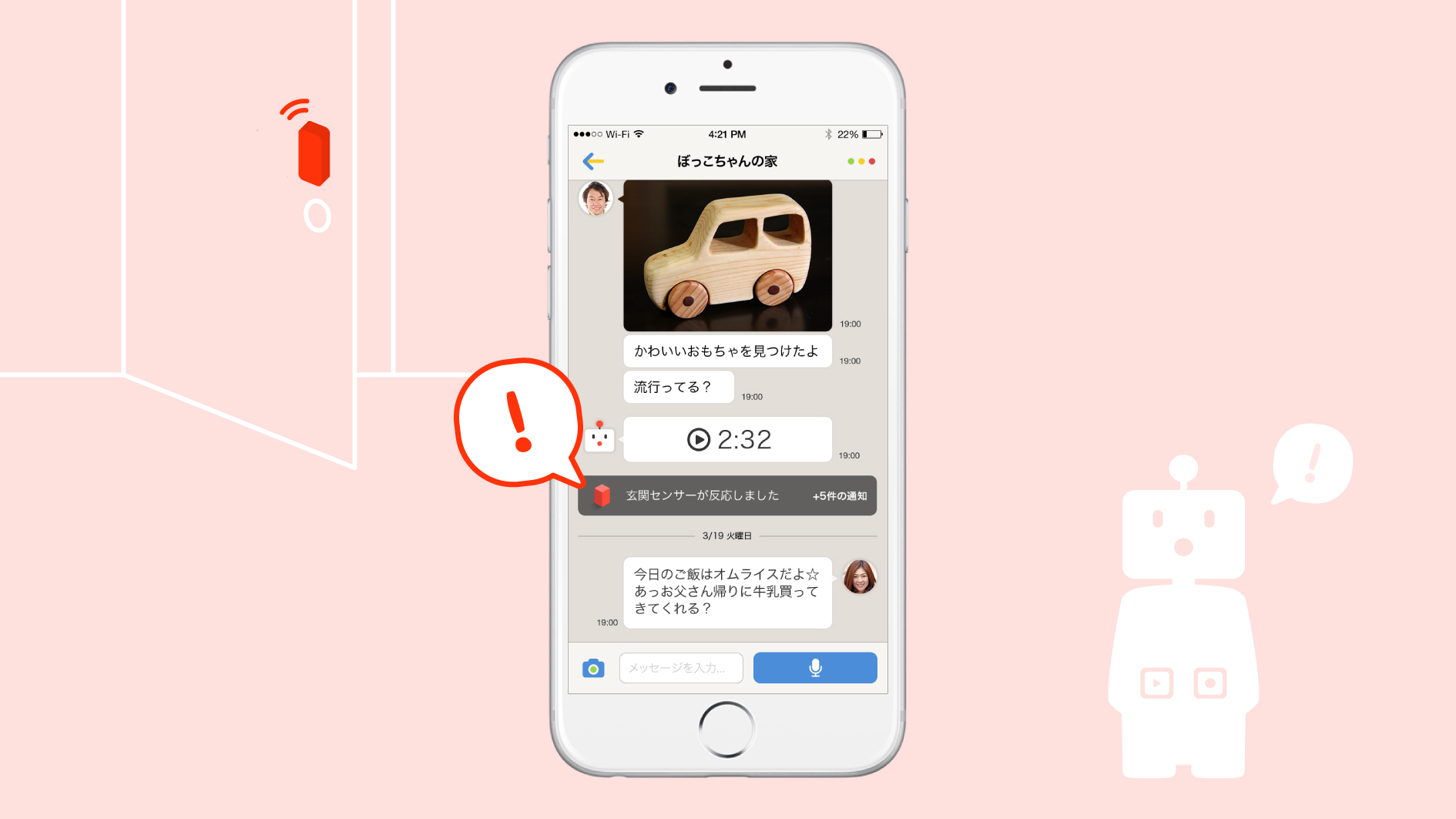 Notification as a conversation starter
"How was your day?"
"There is a cake in the fridge for you!"
A vibration sensor alert can start an after-school conversation between you and your child.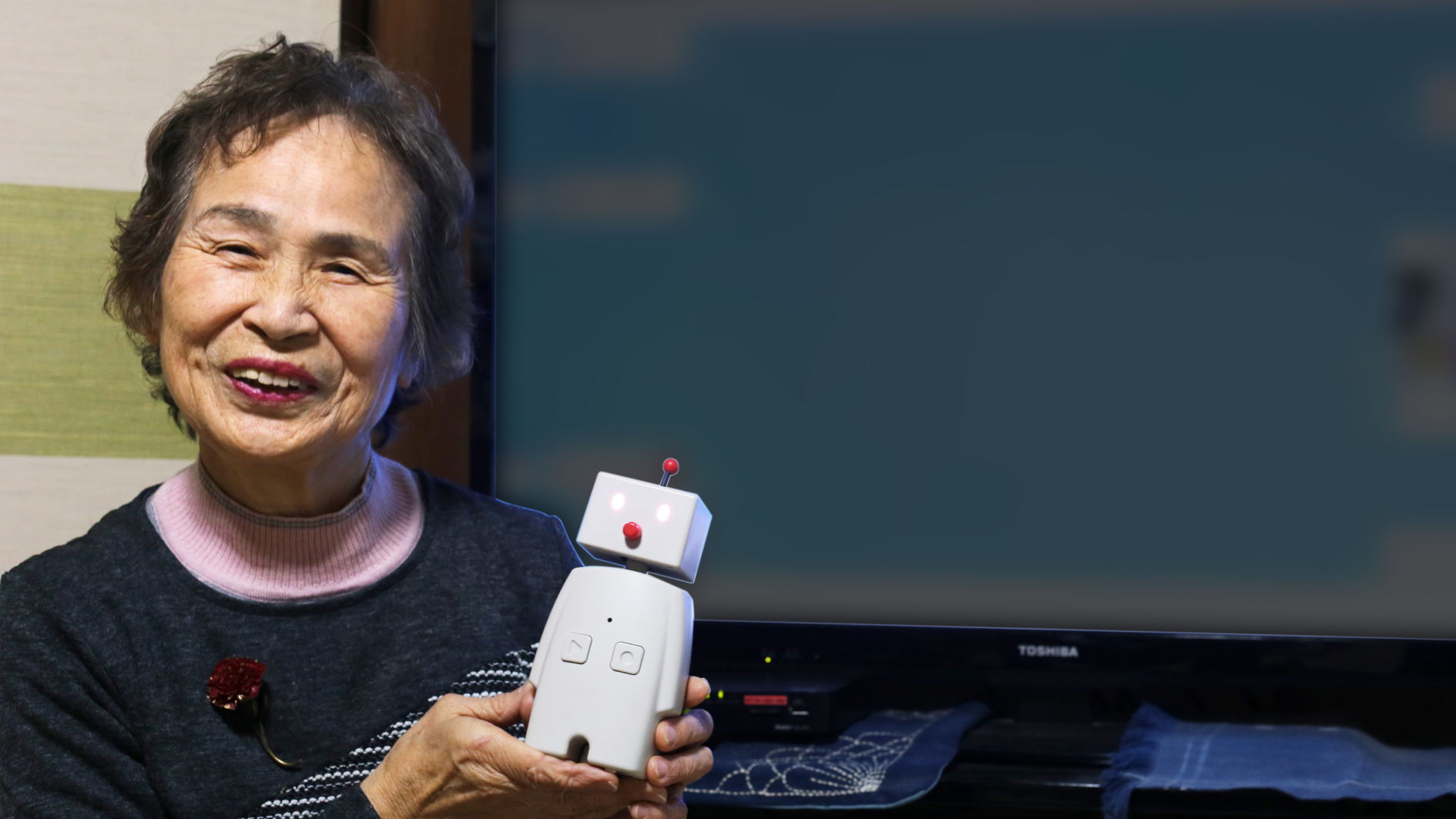 Discretely monitor your loved ones from a distance
As the world's population grows older, many families are looking for ways to care for their elderly relatives living alone. BOCCO provides a solution. When paired with the Vibration Sensor, BOCCO keeps you aware of whether your loved one is home and when he/she left or came home. You can also easily communicate with the person on BOCCO.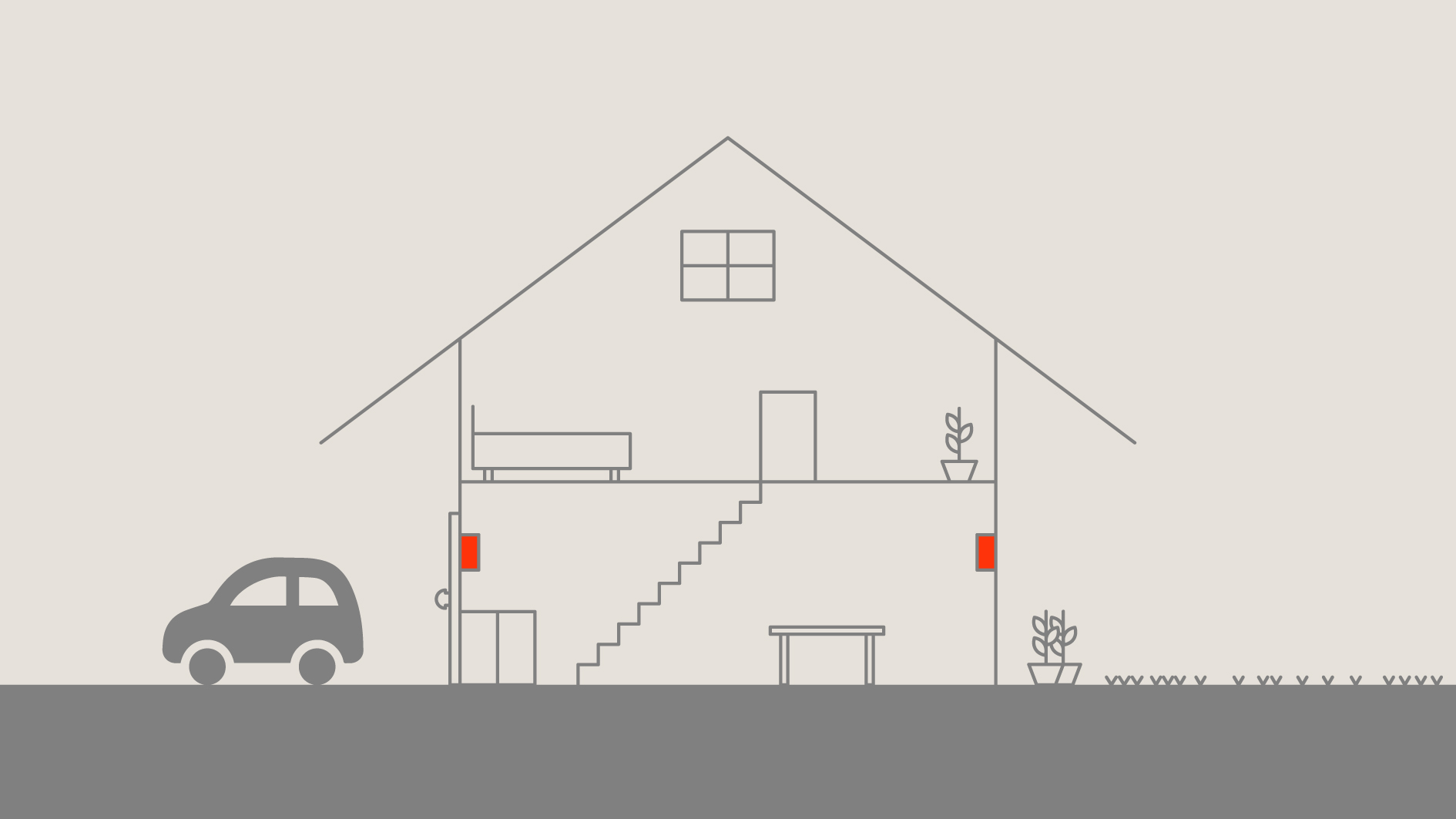 Multiple sensors for increased security
You can pair up to eight sensors with each BOCCO. Use of the Vibration Sensor on multiple doors adds to your ability to monitor your home. The BOCCO package includes one vibration sensor. Additional sensors are available for purchase.
---
Specification
| | |
| --- | --- |
| Dimensions | W34mm x D30mm x H68mm |
| Weight | 30g (excluding batteries) |
| Power | 2 x AAA batteries |
| Sensor | Accelerometer |
| Battery Life | Approx. 1 year (varies by use) |
| Bluetooth Specification | Bluetooth Low Energy |
* Sensor performs best when used within 10m (32 ft.) from the BOCCO unit. (BOCCO communicates with sensors via Bluetooth. Transmission range varies by environmental conditions.)