BOCCO now works with IFTTT, a free web-based service that helps your apps and devices work together, without any programming required. As a result, BOCCO can now be linked with various services such as email, calendar, location, etc…
For those who were using Yahoo! myThings until now, IFTTT can be considered as an alternative solution. With IFTTT, you can ask BOCCO to speak automatically when triggered by the input of another application. The team is currently working on future developments to enable actions triggered by BOCCO input. Please keep an eye on our website to stay tuned.

Examples of external services that can be linked by IFTTT:
・ Mail (Gmail, Office365 Mail, etc.)
・ Calendar / ToDo management (Google Calendar, Office365 Calendar, iOS Calendar, etc.)
・ Social Media / blog (Twitter, Facebook, Instagram, RSS, etc.)
・ Voice device / IoT (Google assistant, MESH, smart home, etc.)
Our Facebook Group
https://www.facebook.com/groups/boccodaisuki/
HOW TO START?
1:Register with IFTTT
First, register with IFTTT. You can create an IFTTT account for free simply by entering your email address and password on the IFTTT page. You can also sign in with a Google account or Facebook account.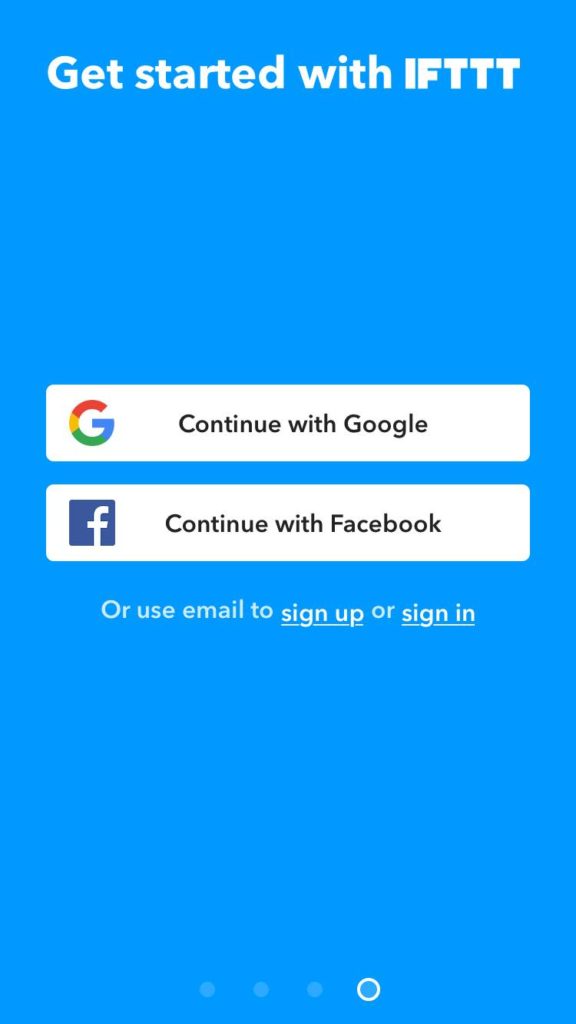 2:Connect to BOCCO
An Applet connects two or more apps or devices together.You can use Applets already created on IFTTT, or you can create Applets yourself.
To get started, first navigate "Discover" menu, then tap a magnifying glass icon to search for "BOCCO". There, you'd find several Applets working with BOCCO.
There, you can turn on existing Applets or you can create your own Applet from scratch. For the first time, you need to connect IFTTT to your BOCCO by entering your BOCCO account details.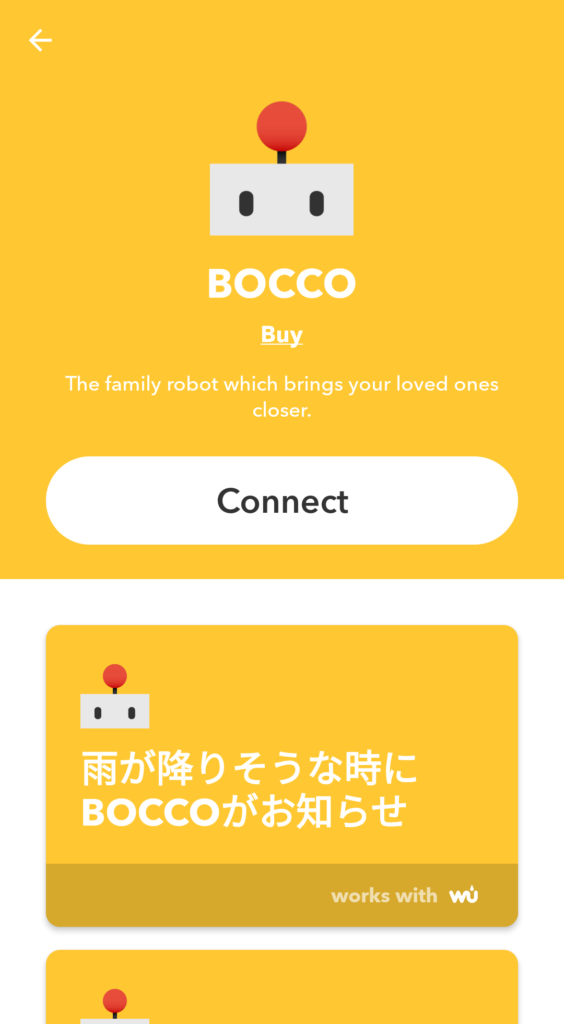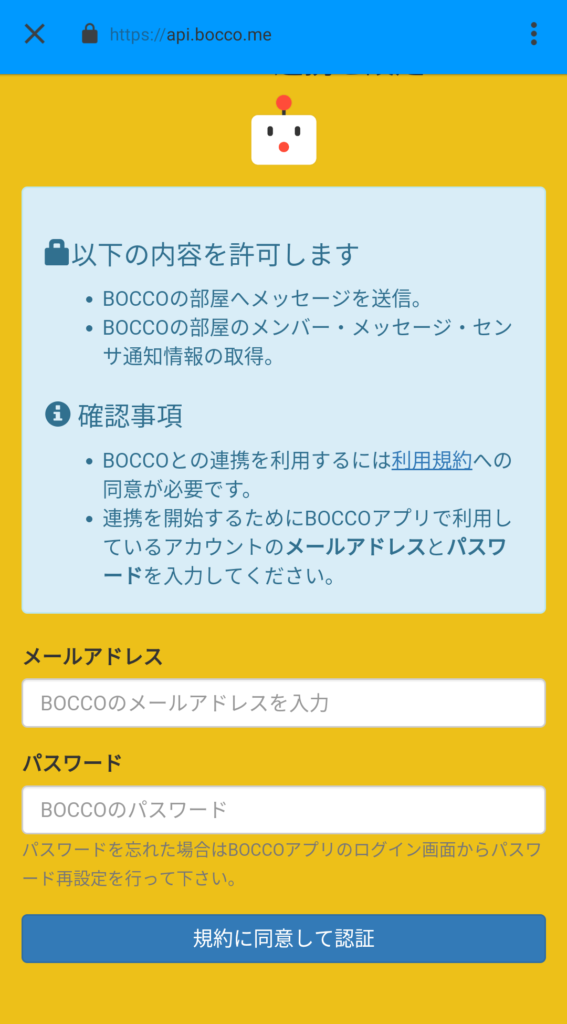 3:Turn on BOCCO Applets
Below are a few Bocco created Applets to help you get started. Click on the links below to turn them on.
Google Calendar
・ Bocco reminds you before a Google Calendar events starts https://ifttt.com/applets/An4DJcq7
・ Bocco reads aloud when a Google Calendar event is added
https://ifttt.com/applets/eaLAXCsF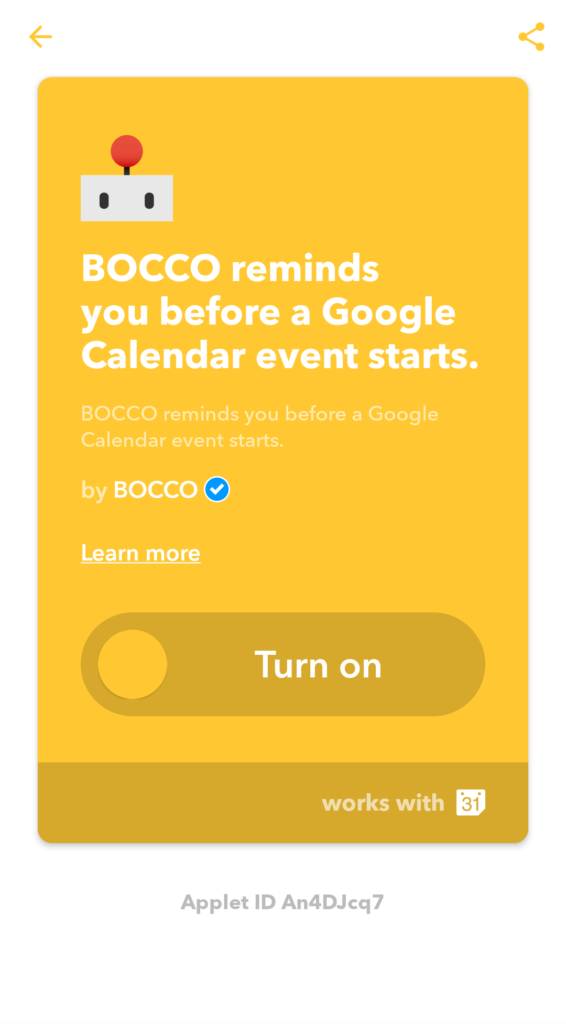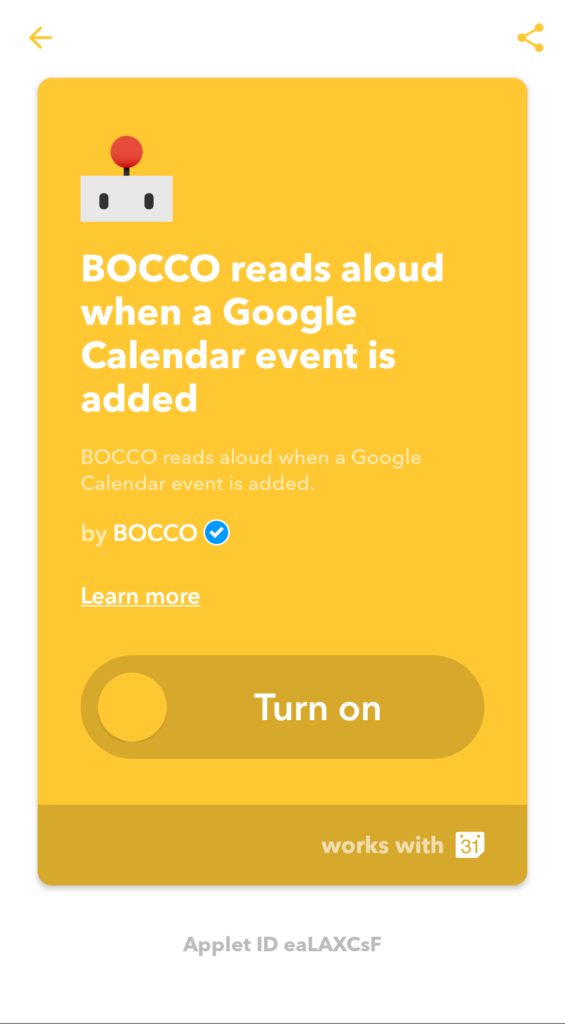 Location
・ Bocco will notify you when you arrive at a specific place https://ifttt.com/applets/TPyDhSub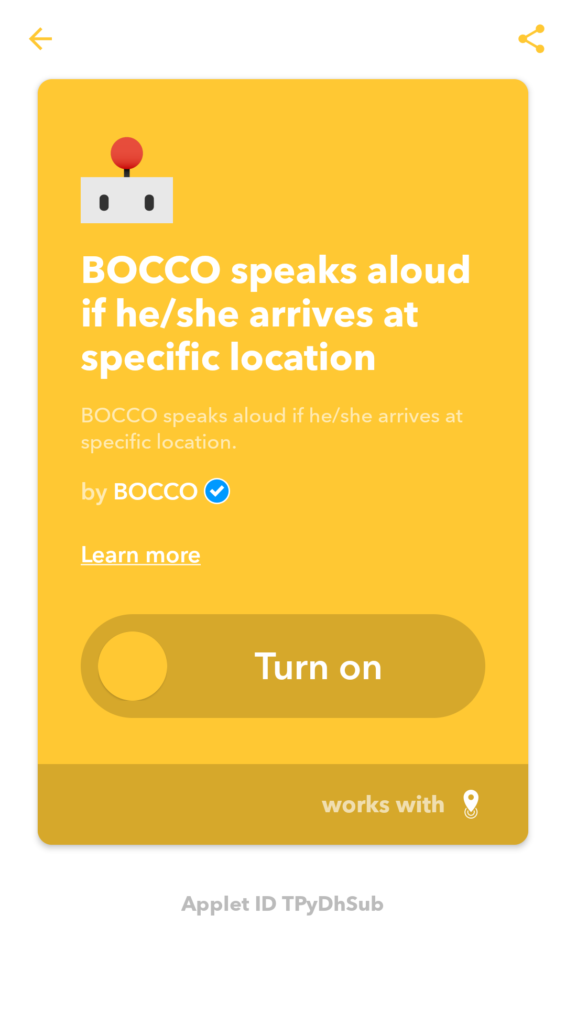 Twitter
・ Bocco reads aloud the Twitter search result https://ifttt.com/applets/e8WpCLMP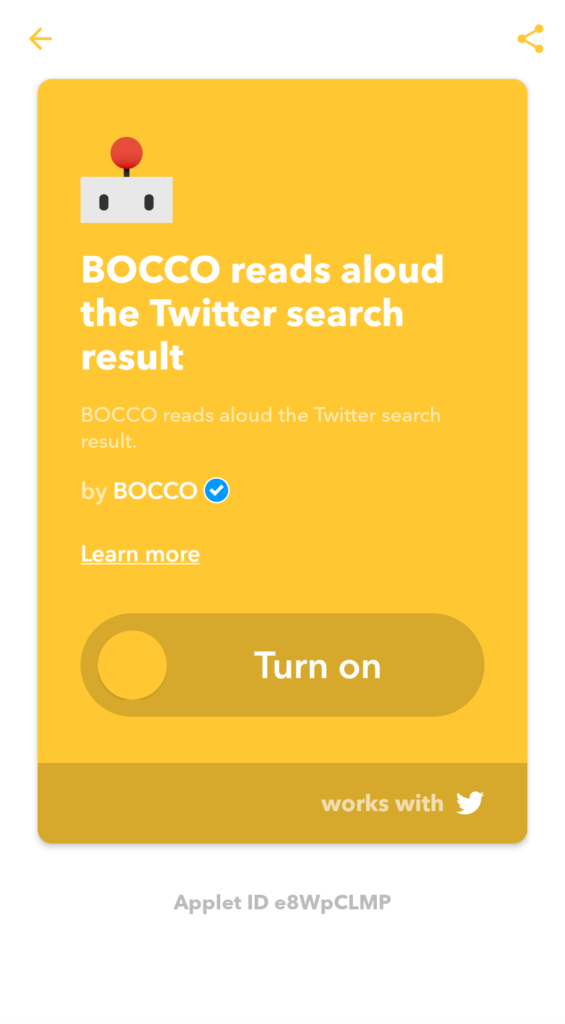 Weather Underground
・ BOCCO speaks aloud if it is rainy outside https://ifttt.com/applets/rw2cB8RU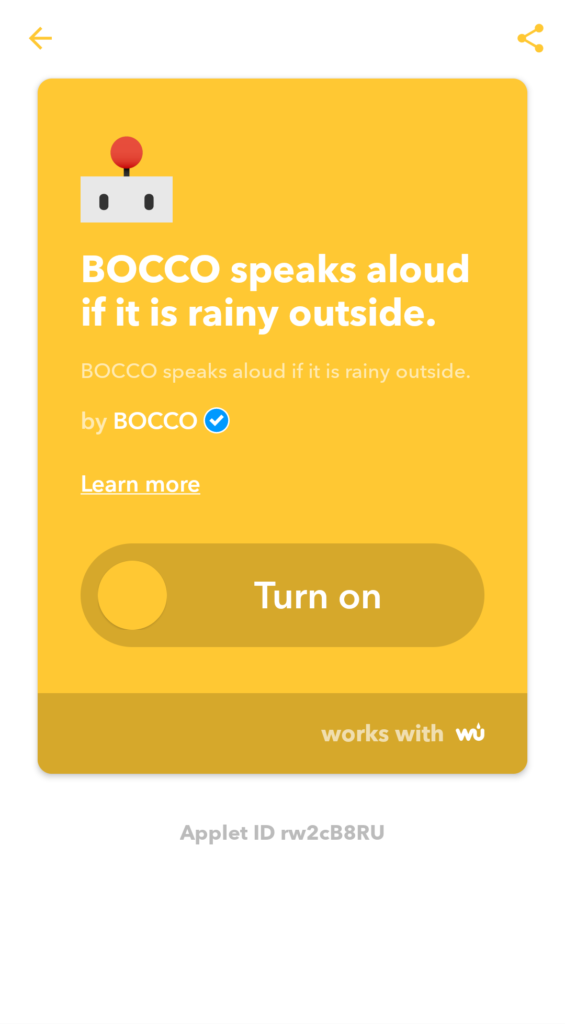 Date and Time
・ Bocco reminds you everyday at the specific time https://ifttt.com/applets/wRUt38dN